Tiébaghi, Népoui, Kouaoua, Thio and Poum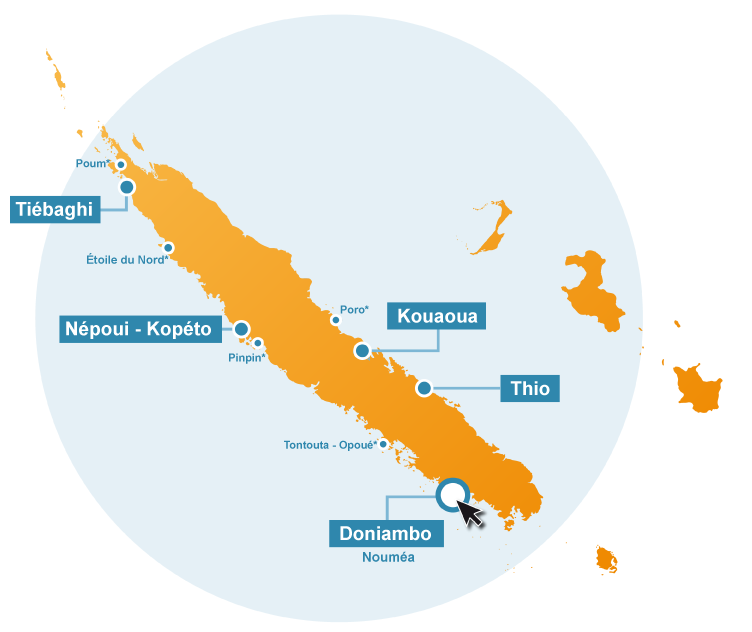 Société Le Nickel (SLN) operates five major mining hubs spread across the East and West coasts of New Caledonia. SLN produce high-grade ferronickel from the Doniambo smelter in Noumea. The project requires complex planning and logistics across all mine sites to maintain a consistent and chemically balanced feed to the smelter. However, there are over 300 individual pit phases to schedule and integrate into a single holistic business plan that must also be tactically achievable by production teams at each site. The complexity of the problem is increased by social, environmental and political influences on the timing and sequencing of operations that are often outside the control of the company.
IMC Mining worked closely with the client in Noumea to develop a mathematical model of their operations which accounted for all key operational and economic drivers in the value chain. IMC developed a unified scheduling data preparation methodology using the Python programming language that aggregated all inputs and streamlined the validation process. IMC simplified the incumbent model utilised by the client to decrease schedule solve times and allow for more operating scenarios to be tested quickly. We developed a technically practical plan that would ensure that the correct blend of ore from all mine sites was provided to the smelter to maximise productivity and minimise costs.
At your service since 2004.